Divorce
Divorce is a process most people wish they do not have to endure and for which they are rarely prepared. It involves confusing emotions, difficult decisions, and complicated legal processes that affect you, your spouse, and your children.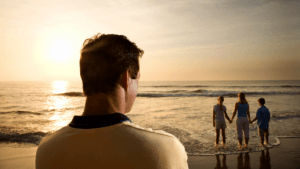 Divorce requires much of your time, energy, and resources, and the process is so going through the whole thing alone will wear you out emotionally.
You do not have to deal with divorce alone. You will have an experienced lawyer by your side, ready to guide you through the court system and to provide you with practical advice, professional insight, and zealous advocacy that you need during this challenging time in your life. Attorney Glen W. Wood will commit to getting you the best outcome for your case.
Call Glen W. Wood, Attorney at Law at (817) 934-7101 for a Consultation!
Understanding Your Options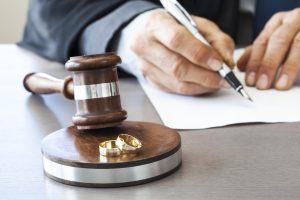 For couples who separate, every state in the US offers several options for ending a marriage. However, these options do not all look the same in every state. Divorce laws, for example, can vary from one state to the next. The differences include types of divorces recognized, divorce requirements, process, filing fees, custody laws, support laws, property distribution, and many more.
Here in Texas, divorce laws are complex, and that is why retaining an experienced attorney is in your best interest. Texas law recognizes both fault and no-fault grounds for divorce, so it's important you know your rights.
No-fault Divorce
No-fault divorce is the most commonly sought form of divorce in Texas because it allows couples to end the marriage without having to publicly make accusations or expose confidential information in a public forum. In a no-fault divorce, the spouses do not have to blame the other for the breakdown of the marriage, but only that are circumstances that render the marriage no longer viable. The parties must only prove the marriage has become insupportable, either because of discord or a conflict of personalities that destroys the legitimate ends of the marital relationship and that prevents any reasonable expectation of reconciliation.
Even though the spouse filing for divorce is not required to prove fault for the failure of the marriage, they are still required to prove that the marriage is insupportable through testimony.
Fault-based Divorce
A fault-based divorce here in Texas, in simple terms, means that one spouse alleges in the divorce complaint that the other spouse is to blame or at fault for the failure of the marriage. For the state to consider your divorce complaint valid, your allegations must fall under this specific set of fault grounds:
Cruelty
Adultery
Conviction of a felony
Abandonment
Living apart for at least three years
Confinement to a mental hospital
In a fault-based divorce, the alleging spouse bears the burden of proving the fault in court. Trial courts in Texas are given broad discretion in deciding whether a party has sufficiently proven the allegations of fault in causing the divorce, whether the divorce will be granted based upon the allegation of fault. The court also has the discretion to decide whether it will consider the fault-based ground when dividing the estate of the parties and how much the fault-based grounds will affect the final judgment for any property division as well as support and custody of the children.
The Right Choice For You
Anyone who has experienced divorce or is currently going through a divorce knows what a difficult time in one's life it can be. Divorce affects practically every area of your life. Glen W. Wood, Attorney, will provide competent, practical legal advice, honest answers to your questions, and professional insight into your case.
Glen W. Wood, Attorney, is committed to helping you understand your situation clearly so you can make informed decisions about your case. Having been in legal practice for more than three decades, Glen Wood knows how important candor, honesty, and trust between an attorney and his client are in any legal matter. That is what he offers you.
No matter what legal struggle you are going through right now—divorce, annulment, child support, child custody, paternity, alimony, father's rights, property division, etc.—Glen W. Wood, will work tirelessly to secure the best outcome possible in your case.
Property Division in Texas Divorce
When couples get divorced, how their properties and assets are divided depending on which state laws are applicable. Here in the state of Texas, property that the divorcing couple acquired during their marriage are to be divided either by a settlement agreement or by the court. If both parties come to an agreement as to how the property will be divided and if the court deems it to be right and just, then the court will generally honor the agreement. However, if the couple is not able to reach an agreement, the court will decide how to divide the estate of the parties.
Texas is one of the nine community property states in the United States. When Texas courts determine how a marital estate is to be divided, they follow the principles of community property. Community property generally means that all property that either party acquired during the marriage. However, community property does not include one's property acquired before the marriage or personal gifts, property acquired by inheritance, or payment for personal injuries received during the marriage.
Community property law generally requires divorcing couples to split their community property equally. However, Texas law also gives judges the discretion to divide the property in a just and equitable manner, which could lead to an unequal division of the community estate.
Community property issues can be very confusing for anyone facing a divorce and dealing with property division matters alone. As an experienced Texas lawyer with a working knowledge of community property law and division of marital property, Glen W. Wood stands ready to represent you and help protect your community interests and rights

Let's Talk Now- Consultation
If you think that your marriage may be headed toward a divorce, you will need a good divorce lawyer to guide you through the process. With more than thirty years of experience practicing law in Texas, Glen W. Wood has the experience to guide and advise you as you go through your divorce.
Call Glen W. Wood, Attorney at Law today at (817) 934-7101 for your Consultation!